Vision: A place for every woman
Regardless of your role – wife, mother, professional – the Women's Ministry desires that every woman develop their relationship with Jesus Christ.
Finding your place: The Women's Ministry creates several opportunities for you to meet and develop relationships with other women who are united in their Christian faith
Women's Thursday Morning Bible Study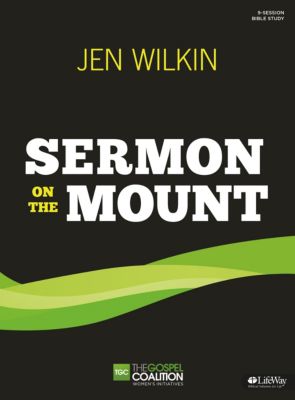 Thursday @ 9:45am (Starting February 6)
Description:   'Sermon on the Mount' (Jen Wilkin) .
What does it mean to be a citizen of the kingdom of Heaven? The Sermon on the Mount articulates what the life of a Christ follower should look like, asking us the same questions it posed to its original hearers: How should a disciple relate to sin? To others? To the Law? How does a disciple think, speak, and act? In this 9-session study, examine the words of Jesus in-depth as He challenges us to think differently about repentance, salvation, and sanctification.
Facilitator:  Beatrice Pauls
Contact:  Beatrice  204.471.8425 (cell) 204.663.0237
Grace Group
A support group for women who are walking alongside someone with mental health difficulties or walking their own health journey.
Explore common topics that are helpful for most mental health issues
Provide understanding, encouragement and compassionate support
Discover insight and tools for each of our or our loved one's paths
Discover God's grace and steadfast love for better days to come
When: Every other Wednesday @ 7:30pm
Starting September 18
Contact Person: Helen Guenther – email: helenguenther64@gmail.com or call 204.771.1702
Time Out for Moms
Time-Out for Moms is for women with young children who are looking for an opportunity to meet on a regular basis with other moms.
Sessions run for 8 weeks – on Wednesday mornings at 9:30-11:30am – in the spring and fall. Childcare is available.
The 2020 Winter session will run from February 12 to April 22.
For more info, go to the Facebook group Time Out for Moms .